Istanbul Company Dinner on the Boat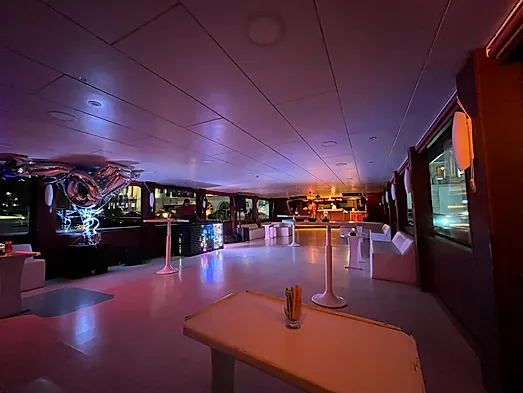 An unforgettable experience in Istanbul company dinner on the boatLooking for experience? Then you are in the right place! Company dinner on the boat Our company is here to provide an unforgettable experience for you and your colleagues. Traditional company dinners Tired of Company dinner on the boat With our service, break free from the mundane and create an unforgettable experience for your team. You will enjoy our delicious food and quality service, accompanied by the breathtaking view of the Bosphorus. We have boats of different sizes depending on the number of your guests. Our boats are modern, luxurious and comfortable in a relaxed atmosphere. Your business lunch lets you do it. In addition, all kinds of technological equipment are available on our boats, so you can make your presentations and speeches.
What to Eat Company Dinner on the Boat?
Our kitchen team prepares delicious meals using the freshest and highest quality ingredients. Our menus consist of delicious appetizers and main courses and can be customized according to your special wishes. In addition, alcoholic and non-alcoholic beverage options are also available. Business lunch in Istanbul your or Istanbul boat tour If you want to have an unforgettable experience, choose us. With our professional team and quality service, your business lunch We are here to make it perfect. All you have to do is contact us and choose a package that suits your needs.boat organization for www.bematur.com You can access it at.
How to Plan a Company Dinner on the Boat?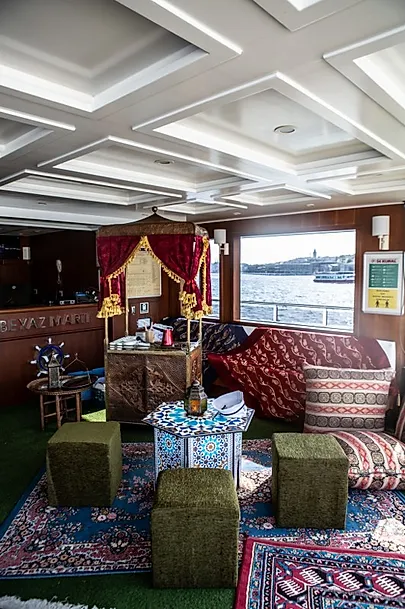 Company dinner on the boat is a great opportunity to strengthen communication with your colleagues and to have a social event in the business environment. However, at company dinner on the annex Planning can often be a daunting task. At workcompany dinner on the boat Steps to consider when planning:
Setting the date: First, company dinner on the boat You need to set a date for it. Try to set the date as early as possible and make sure your colleagues are also available on a suitable date.
Budgeting: Company dinner on the boat It is important to set a budget for It is important that you choose a boat that fits your budget. Our company serves you, our esteemed guests, with 20 different boats in this regard.
Venue selection: Company dinner on the boat It is an important step to work with the right organization company for Bematur Boat Organization company dinner on the boat is the right address for you.
Menu selection: Food and beverage selection is also important. Pay attention to the quality of the menu and the options suitable for everyone's taste in the menu. Our company offers the chance to taste the menu before the organization. Also offer suitable options for people with dietary requirements such as vegetarian, vegan, or gluten-free.
Event planning: Company dinner on the boat It may not be just about eating.Event planningyou can too. For example, you can hold a speech, awards ceremony or a few activities.
Invitations: Company dinner on the boat It is important that you send invitations to Invitations should include date, venue, menu, events and RSVP information.
Communication: Company dinner on the boat During the planning process, it's important to keep in touch with your colleagues. You may need to contact your colleagues when you need to make changes to the date and time of the meal, or when you receive positive or negative responses after sending your invitations.
These steps are successful company dinner on the boat are the main elements to consider for planning.