Istanbul's Bosphorus offers a unique view, known for its historical texture and natural beauty. How about celebrating one of the most special days of your life against the backdrop of this unique city? This is where the idea of a "wedding on a boat" comes into play. Bematur offers you this unparalleled experience.
Why a Wedding on a Boat?
A wedding on a boat is a dream for many couples. In the middle of the sea, accompanied by the melody of the waves, taking the most meaningful step of your life with your loved ones… Bematur offers the best service to turn this dream into reality.
What Makes a Wedding with Bematur Different?
Bematur aims not just to provide a service, but also to offer a quality and unforgettable experience. When planning a wedding on a boat, you will experience the comfort of working with Bematur, a trustworthy company.
Prices for Boat Weddings
The cost of wedding on the a boat varies depending on the details of your wedding and your requests. Bematur is always by your side to offer a solution that fits your budget.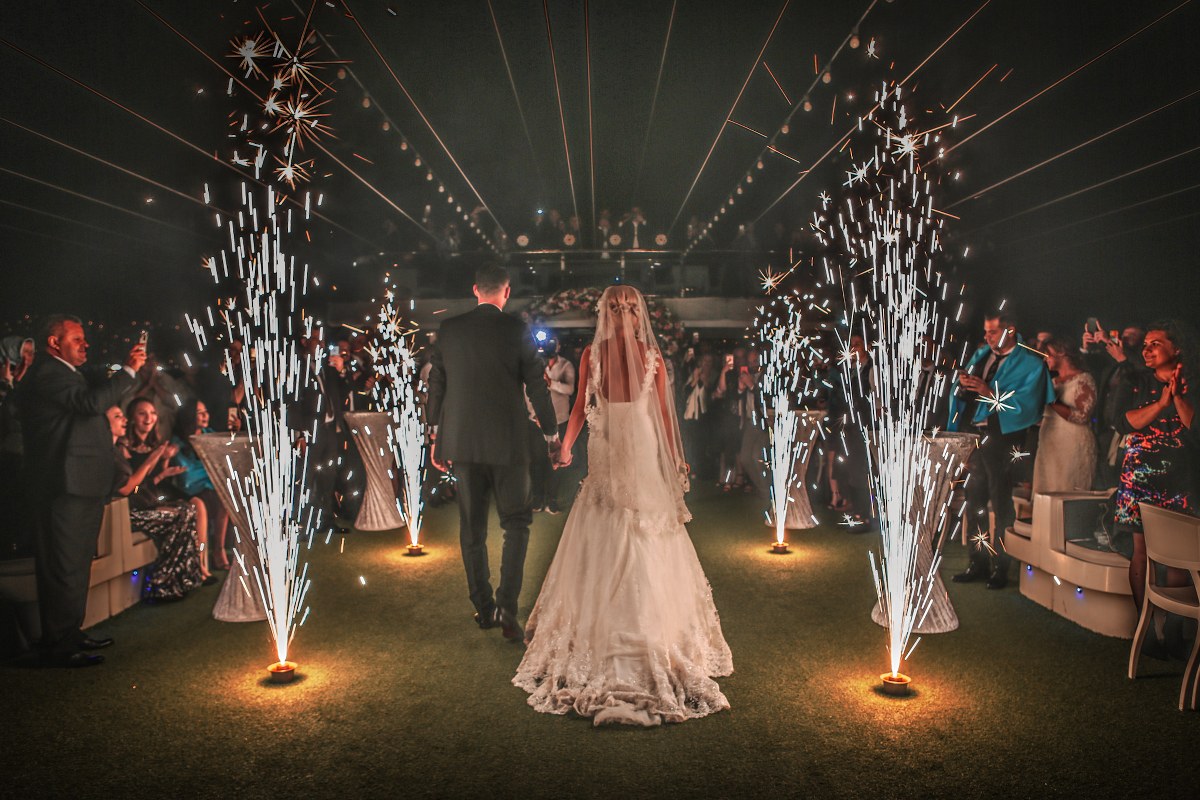 Frequently Asked Questions
How long does a boat wedding organization take?
The duration of a boat wedding organization varies depending on the couple's wishes and schedule. Typically lasting a few hours, this special event is perfectly planned by Bematur's professional team. However, some couples may prefer an all-day event. Therefore, it is recommended to plan in advance to determine the duration of the wedding.
When should I make a reservation for a boat wedding organization with Bematur?
It is recommended to make a reservation at least 2-3 months in advance for a boat wedding organization. This ensures enough time for all details to be perfectly planned. Especially in the summer months, there may be high demand for boat wedding organizations. Therefore, it is beneficial to book early to have your wedding on your desired date.
What services are offered during a boat wedding?
Bematur offers many services during a boat wedding. These services include:
Professional photo and video shooting
Special food menus and treats
Live music or DJ service
Decoration and flower arrangements
Boat decorations and lighting
Special dance shows or entertainments
All details are carefully prepared according to the couple's wishes. You can also contact the Bematur team for your extra requests and special themes.
What is the cost of a boat wedding?
The cost of a boat wedding varies depending on the size of the boat you choose, the duration of the wedding, the services provided, and additional requests. Bematur offers various packages suitable for different budgets. It is recommended to contact Bematur for detailed information and a price quote.
Which seasons are preferred for a boat wedding?
The most popular seasons for a boat wedding are spring and summer. However, the cool weather and natural beauty of autumn can also be attractive for couples. In winter, it is possible to organize weddings on enclosed boats.
What is done during a boat wedding organization in adverse weather conditions?
Bematur takes precautions against adverse weather conditions in advance. If the weather conditions are too bad to hold the wedding, alternative solutions such as postponing the organization or holding it in a closed area may be offered.
Is transportation provided for guests during a boat wedding organization?
Yes, Bematur also offers transportation services for your guests comfort. If you wish, you can pick up your guests from a designated point and drop them off after the event.
What kind of music and entertainment options are offered on the boat?
Bematur offers various music and entertainment options. Live music, DJ, belly dance show, different themed parties, and many other options are available. Additionally, a program can be prepared according to the special requests of the couples.